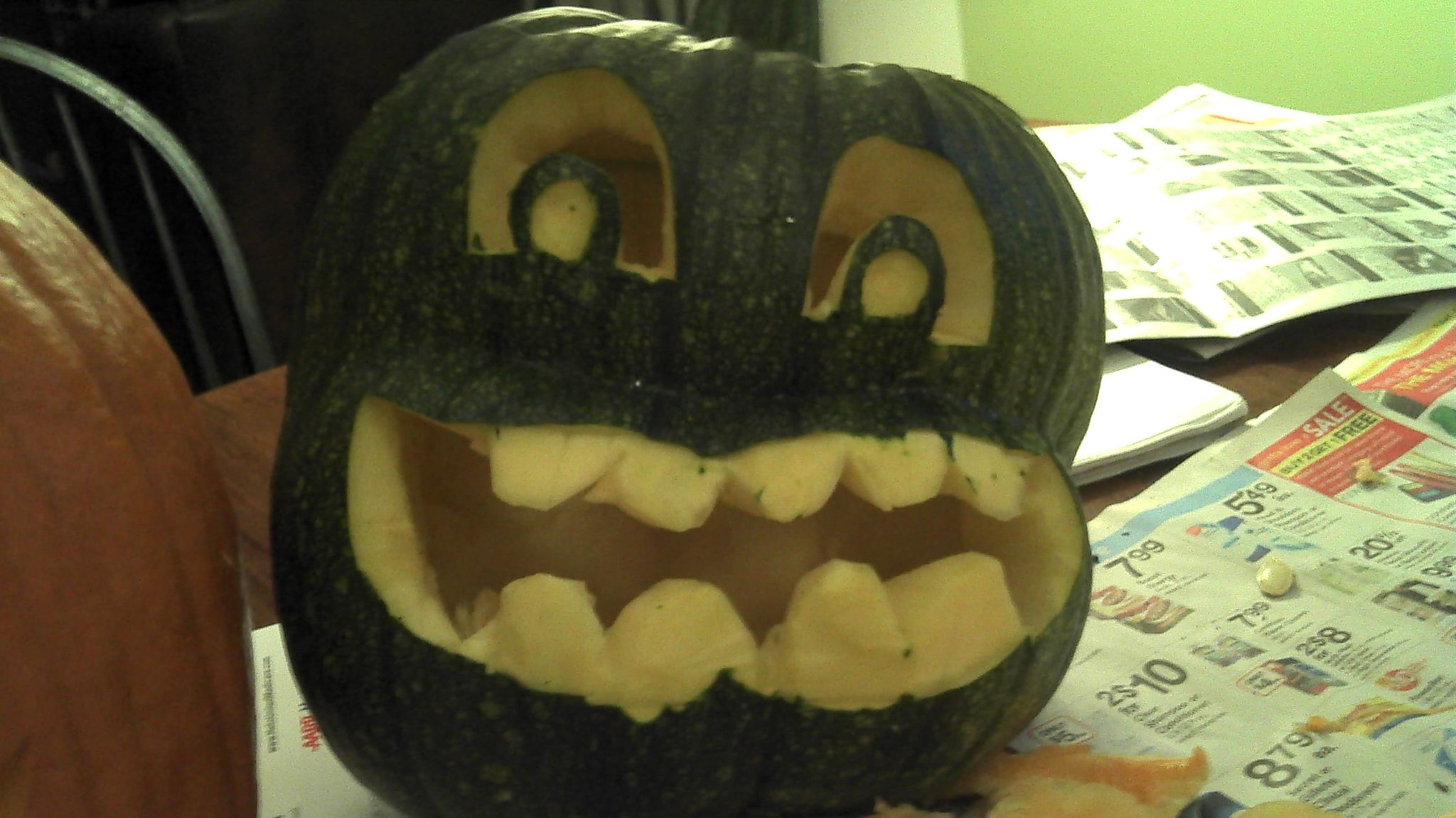 This is the jack o'lantern I made for Halloween.
Okay, if you missed it yesterday, I shared a
little post over at Out of Ur, the Leadership Journal blog
. The post is about how we should react to "controversial" books in the Christian community, the most recent example being Rachel Held Evans's book, "The Year of Biblical Womanhood."
Here are the TOP! FIVE! POSTS! here at BHR this last month.
Number one is
this post about Vampire in the Church Choir
, the free short story to celebrate the anniversary of Night of the Living Dead Christian!
Second was this post about
my new Snow Machine
.
Coming in at number three is
this beautiful moment
when Romney and Obama sang "Hot and Cold" together. It made me cry to see them setting aside politics to sing together.
Personality tests! Everyone loves them. Especially when it's
a personality test that tells you what kind of monster you are.
Fifth was my sweet daughter and what she said to me about how
God and the Power Rangers are watching over us
.